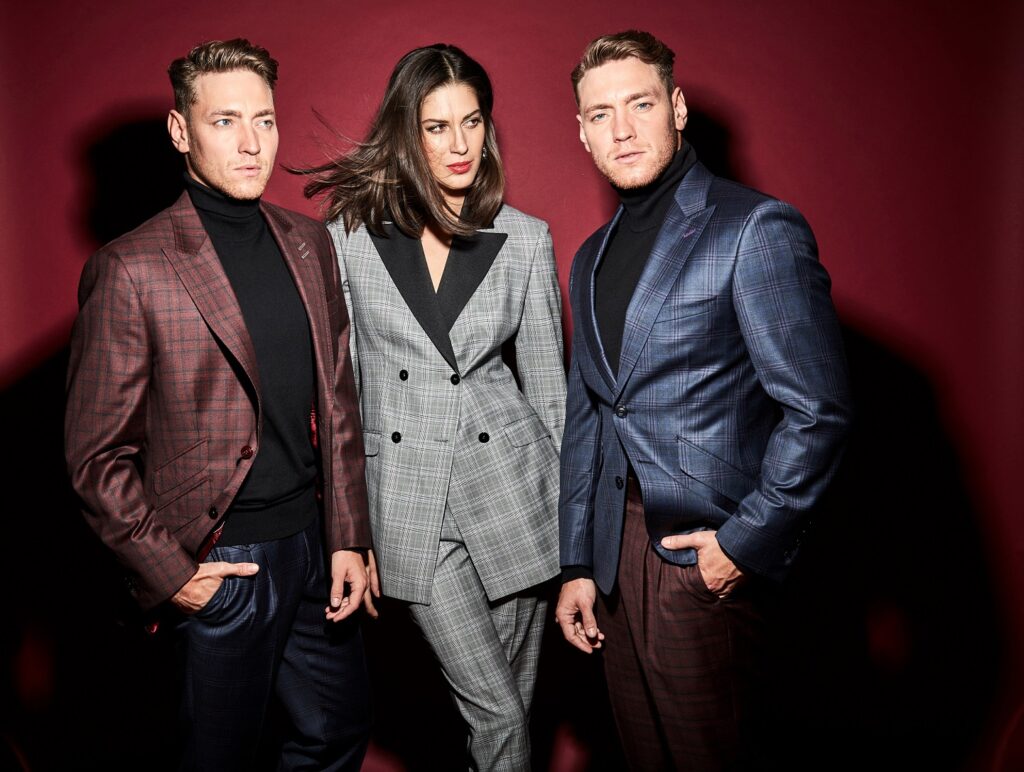 Een op maat gemaakt pak bij Adhico Tailors betekent dat het pak op uw specifieke maten wordt gesneden, in een stijl die u hebt geselecteerd, gemaakt van stof vervaardigd door enkele van 's werelds beste en bekendste weverijen.
Uw maatkleding-ervaring begint met het selecteren van de stof en vervolgens uw stijlkeuze, voordat de maten worden opgemeten. We geven graag onze aanbevelingen voor zowel stof als stijl.
We streven ernaar om onze klanten de beste service en kwaliteit te bieden. U kunt gebruik maken van onze service-aan-huis. Wij komen zonder extra kosten graag naar uw huis of kantoor toe.
Of u een pak nodig hebt voor zaken, vrije tijd of die ene speciale gelegenheid, wij leveren altijd een maatpak van hoge kwaliteit dat u jarenlang goed van dienst zal zijn.